火凤凰--美国亚利桑那华人世界网
http://phoenixchineseworld.com/
Chandler student Jessica Zhang,12, wins National piano competition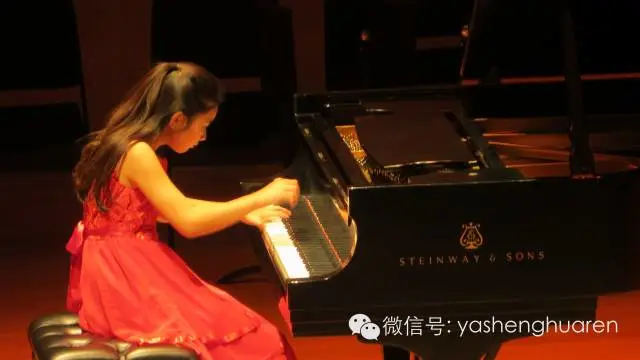 Jessica Zhang has always loved to perform. Since starting her piano studies with renowned East Valley pedagogue Fei Xu when she was six years old, Jessica, now twelve, has used that passion for music performance to fuel her talent and develop her artistry.
The sixth grader from Chandler has recently taken the second place prize at the 2015 MTNA(Music Teachers National Association) National Junior Piano Competition, which took part this year in Las Vegas. Her performance of an etude also won the Chopin Foundation prize, which is awarded to the competition's best presentation of a piece by that composer.
Jessica loved the experience, remarking that, "Competing in the MTNA competitions was a great experience because I got to meet and listen to so many other amazing young artists from all over the country."
The MTNA competitions consist of three levels: a state competition, a regional division competition, and a national competition. Each year, students of the highest musical caliber begin within their state with the hope of making it to the nationals. Students must first win at the state level before progressing to the division level; the southwest division consists of students who won in the states of Arizona, California, Hawaii, Nevada, New Mexico, and Utah. Students must then win at the division level before being eligible to compete at the final national competition.
In addition to winning the 2014 Arizona State MTNA competition in October and the 2015 Southwest Division MTNA competition in January, Jessica has won numerous awards in the past. She has won the 2013 Arizona Young Artist Piano Competition, the 2013 Steinway Avanti Future Stars Piano Competition, and multiple awards at the Desert Valley and East Valley Music Teachers Associations' piano competitions.
More personally meaningful to her than these accolades, however, have been the opportunities to perform at venues all over the country, such as at the Lied Center of Kansas University as a student at the International Institute for Young Musicians. Within Arizona, she has especially enjoyed performing at the Music Instrument Museum in Scottsdale as part of the 2015 MusicFest program. In 2014, Jessica was honored to appear twice with MusicaNova, playing solo works as well as a Mozart concerto with the orchestra.
Playing with an ensemble, she explains, is particularly exciting for her because of the high energy collaboration with other musicians, which is often a very different playing environment from her usual solo work. An orchestra and its conductor can approach musical creativity in a different way from what is possible with individual practice.
"Piano is an irreplaceable part of my life and when I'm on stage playing a piece, suddenly everything seems to make so much sense. I'm so blessed to have an amazing teacher and a supportive family who both allow me to improve as much as I can."
Jessica hopes to continue to seek out opportunities to learn and perform new and challenging pieces to add to her expanding repertoire.